-------Latest Arrivals-------
----------WHY SLIPSTOP----------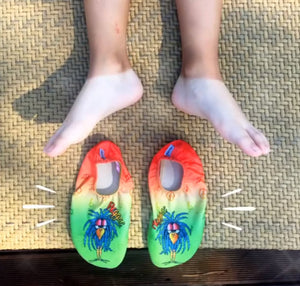 SUN SAFE
Slipstop® is designed with protection in mind.
Protect your feet from slipping and falling, burning on hot surfaces and from the sun's harmful rays. Slipstop®  shoes are rated UPF 50+ to ensure your feet are protected in so many ways .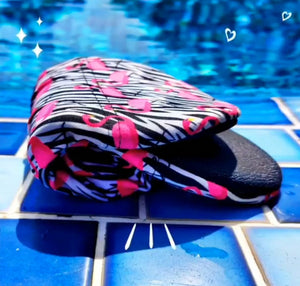 COMFORTABLE PROTECTION
Slipstop® is designed with comfort in mind.
Ever struggle to wrestle your children into water shoes and then hear them say 'my shoes are hurting?'  Slipstop® is soft, flexible and extremely comfortable, designed for a barefoot feeling. They can be worn all day in and out of the water and because they are so light, when in the water you can actually swim without realising you are wearing shoes.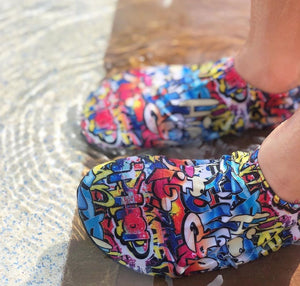 PATENTED DESIGN
Slipstop® is designed with safety in mind
Anti-slip soles help prevent slipping and falling on wet & dry surfaces. How often do you find yourself shouting 'Don't Run!' around pools and other slippery surfaces even at home? Slipstop® offers the protection for when children forget in their excitement for adventure.
Our high-tech sole protects feet from burning  when the sand or floor is hot so no more hopping quickly in pain to get to your destination.